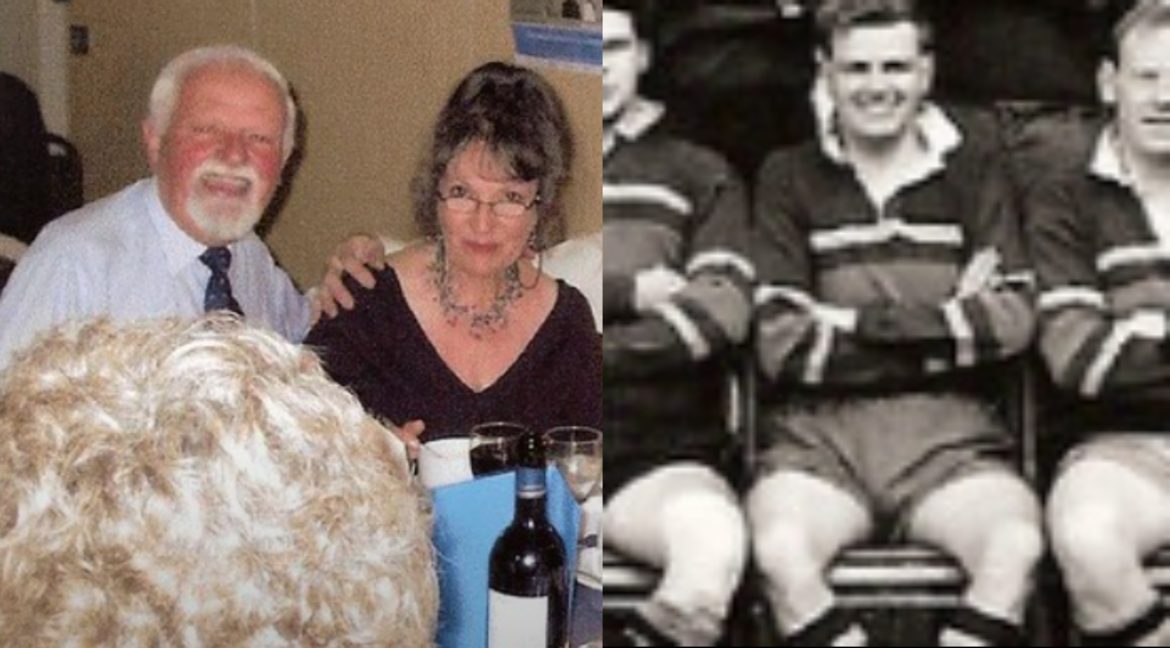 A message to all members and friends of Bath Saracens and Bath Civil Service RFC. It is with great sadness that we have to pass on the news that Wilf Chippendale has passed away.
Wilf was a member of the club since the 1950's, firstly as a player and a member of the committee. In 1981 he became the club's President, a role in which he remained until after the clubs 50th anniversary in 1998. During this time he oversaw the clubs transition from Bath Civil Service to Bath Saracens RFC. After he stepped back from the presidency he became a Life Vice President and remained an avid supporter of the club. For many years he was an 'ever present' on the touch line, where rugby grounds around the West Country would ring with his cries of 'oh noooo!' and 'dooont drop it!' as we committed our inevitable handling errors! More recently it was lovely to see him with his late wife Mary, when they attended our end of season club dinners.
Wilf will be best remembered, (aside from his love of the rugby club's songbook!), as a larger than life character who always welcomed newcomers to the club, and took a genuine interest in everyone and everything around him. His legacy will remain long in the ethos of our club.
We pass on our sincere condolences to his family, and will add our own small tribute with a minutes silence at our next home game at the Sulis Club on Saturday 19th October.
Rest in peace Wilf.
The funeral will be held on Tuesday 29th October, 12.30pm at Haycombe Crematorium top chapel, and then afterwards at the Bailbrook House Hotel, Batheaston. The family have said that they would be glad to see any of the rugby club there.