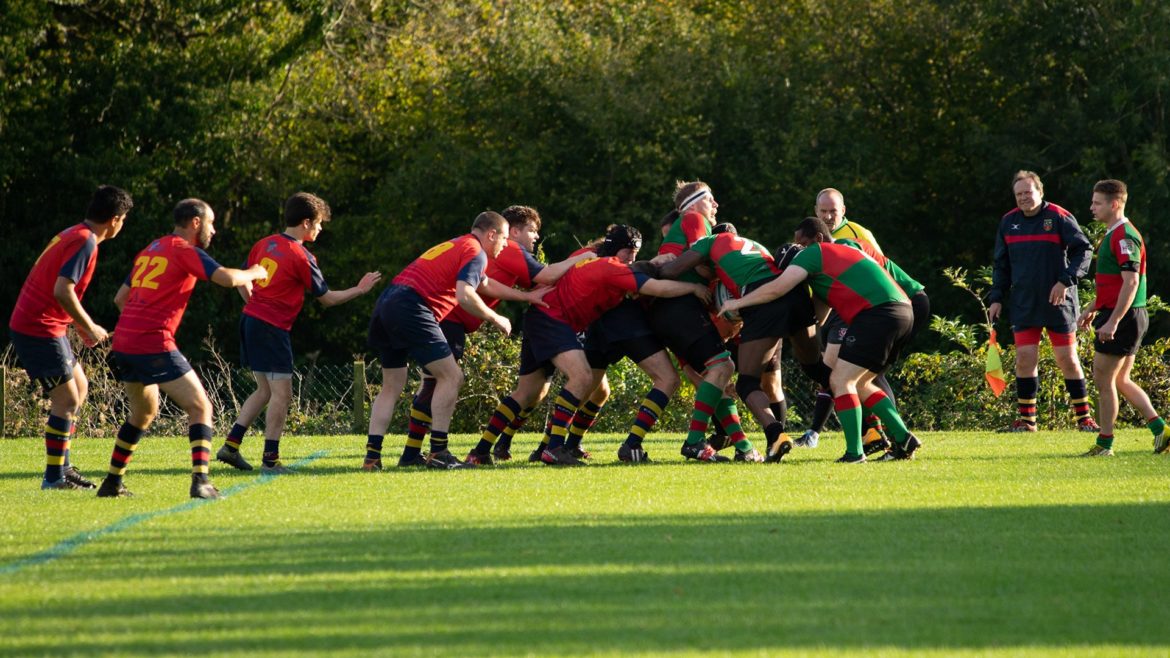 Four touch-downs from winger Paddy Thomas capped an emphatic victory for Bath Saracens in their second home league outing of the season. Prior to the kick-off the teams observed a minutes silence in memory of Sarries former President and Life Vice-President Wilf Chippendale, who recently passed away.
The game got under way and Sarries were soon on the score sheet when Thomas crossed for the first of his four tries. However, Cricklade were quick to respond and took the lead when their elusive scrum-half ran in two tries in quick succession. Some strong words were spoken beneath the posts and when play resumed Sarries quickly re-gained control of the game. Strong running in the forwards and some crisp handling in the backs saw the home side score four more unanswered tries before the break, bagging a bonus point and securing a healthy lead at the turnaround.
The third quarter was a lively affair with both teams taking advantage of the perfect conditions to play open running rugby, exchanging three further tries a piece. The closing quarter of the game however was a far more one-sided affair, as Sarries touched down another three times to seal a comfortable victory.
Sarries try Scorers were; Thomas, Hamish Donelly, Jamie Navarette, Morgan Pugsley, Sam Hemmings, Rob Langan, and Mike Ambrose. Scrum half Donnelly added five conversions and collected the man of the match award.
The win was a great response to a disappointing performance at top of the table Chippenham two weeks ago, and sees Sarries leap-frog Cricklade to regain second place, hard on the heels of the league leaders. This weekend sees them travel to Melksham where they hope to continue their encouraging start to the season.
Photos courtesy of Mike Sharp (https://mesharp.co.uk/work)