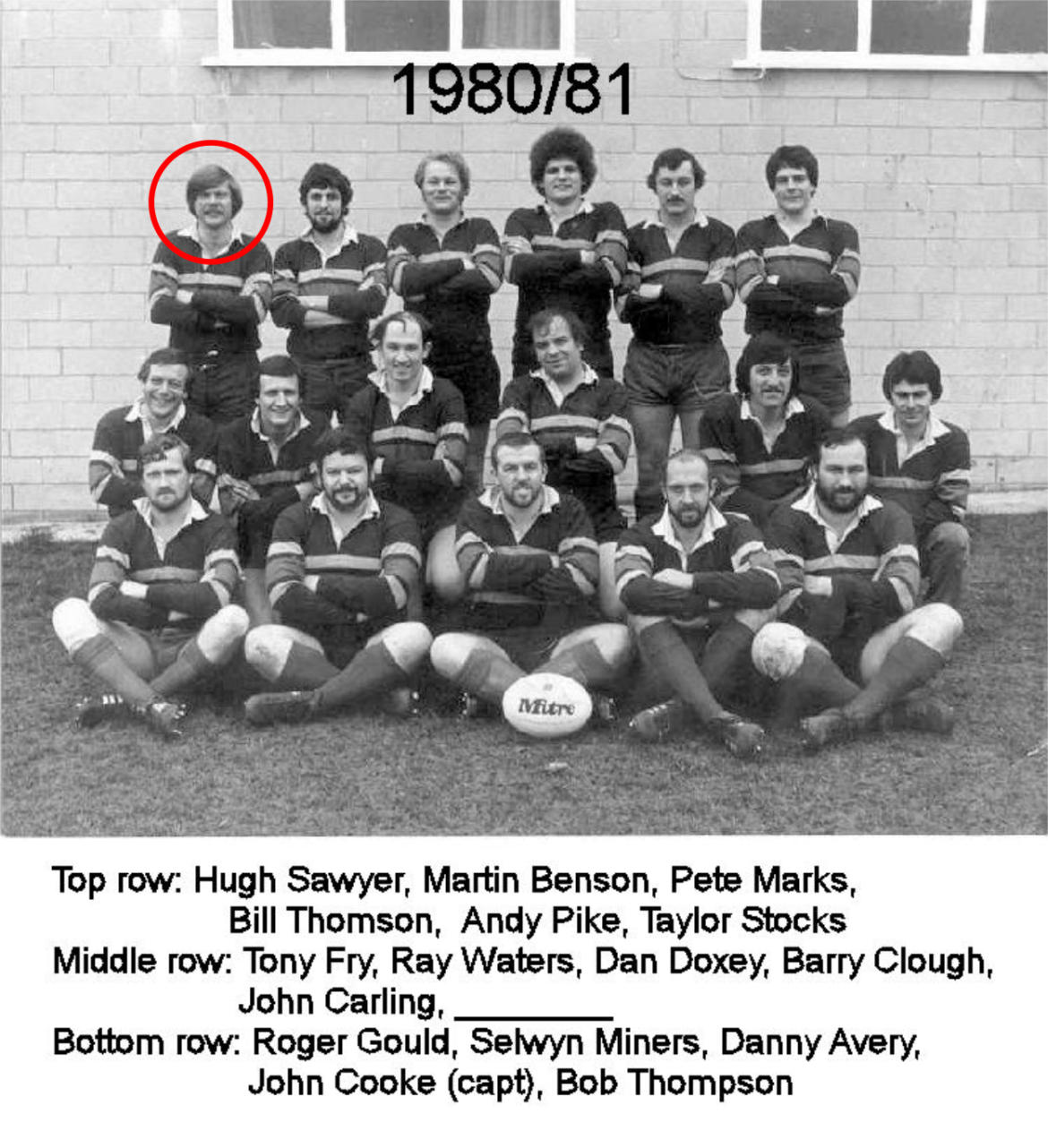 The last decade has been an eventful one for Bath Saracens. New training facilities, a new website and new faces have helped breath new life into the club – which is fast approaching it's 75th birthday – and players from all walks of life are choosing to take up or return to rugby. Hugh Sawyer has overseen this transformation as club President, so we hear from him today in this VP story. If you have a Sarries story you'd like to share, send us an email at mail@bathsaracens.co.uk

"I was introduced to the Bath Civil Service Club by John Carling in 1968, when I was 21 – membership was 10 shillings (50p) and match fee was 4 shillings (20p). At that time, the Civil Service Club was at the top of Bathwick Hill, where the University now is. Originally I played on the wing for the seconds, but I worked my way into the firsts and along to centre, and then back row and second row. Funnily enough, as time passed I reversed this progression, and ended up back on the wing for the seconds!
I joined the committee in 1970, and have been on it just about ever since – taking on such crucial roles as "pontoon organiser" in 1974/75 and "bulletin editor" in 1980/81! I was Club Captain in 1977/78, when we were running three sides. I was made VP in 1982 when I left for a tour of duty with NATO in Germany, where I played for Munich RFC (and even sat on their committee too!). On my return in 1986 I was asked to be Treasurer, which I eventually gave up in 2007 – equalling Wilf Chippendale's record of 21 years! (Sorry, Wilf!). In 2003 I took on the responsibility of Webmaster, so if you've got any problems with the website you know who to blame!
I carried on playing until 1989, and the other day I came across the match sheet when I scored what was probably my last try ever, against Colerne 2nds that year – aged 42.
My very last game was on tour in Jersey on the Club's 50th anniversary in 1998. As I was also 50, it seemed so appropriate to don my boots, but unfortunately when I tackled their chunky fly half he fell on me – popping one of my ribs. This was absolutely the worst injury in my playing career (especially when I developed a cold soon after – coughing when you have a rib problem is NOT recommended), so I took the hint and have stayed on the touchline ever since.
At the 2006 Annual Dinner, I was surprised by an award of Life Vice President – and then at the 2015 Annual Dinner I took over from Paul Kavanagh as President. Bizarrely, in September afterwards we moved to Wales to be closer to our daughters, so I won't be watching so many games as I was."